ABOUT US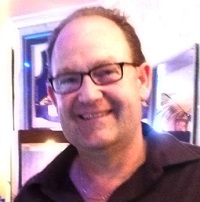 Hi, I'm Greg and welcome to Commercial Catering Repairs, a Perth based repair and Maintenance Company for the restaurant, kitchen and catering industry. With a history in the catering industry spanning some 30 years in all facets of catering, we can appreciate the urgency of your problems and will endeavor to  assist you quickly to help avoid unwanted loss of business.
Our team consists of people with various expertise in electrics, plumbing, fitting and more. We are a small tight knit team of professionals, dedicated to offering only the best in service and quick response.
Due to the lack of good service providers in Perth, Western Australia and as restaurateurs ourselves, we found this lack of service disturbing and decided to form our own company dedicated to helping others.
We undertake the preventative maintenance and ongoing support for all forms of catering equipment including:
Supply of new and reconditioned catering equipment
Annual or bi-annual maintenance agreements
Routine maintenance/breakdown service
Gas safety inspections
Gas Interlock Systems installations
Extraction system cleaning
Supply of grease filters
Installations of customers equipment
Reports of equipment status
Risk assessments available