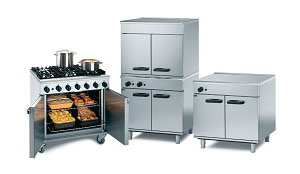 Catering Equipment Repairs Perth
Call Greg 0405 196 403
We specialise in all makes and models of Restaurant and catering equipment. With highly specialised group of technicians, we are able to repair all makes of commercial catering appliances.
Alternatively, you can drop your equipment to our specialists service facilities in Osborne Park.  We can take a look at your equipment and let you know what your best course of action is.
We repair and services all types of equipment including:
Ovens
Stoves
Coolrooms
Deep Fryers
Mixers
Bain Maries
Dishwashers
All Kitchen Appliances
So call Greg on 0405 196 403
We are happy to chat on the phone and advise you the best course of action for catering equipment repairs.  Also, we carry a large range of second hand items for sale and quite often we temporarily hire equipment on loan in emergency situations.
Browse our website…Commercial Catering Repairs