Coffee Machine Repairs
Coffee Machine Repairs Perth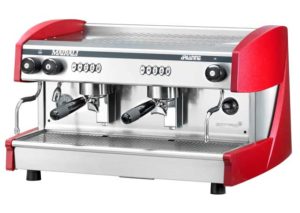 Coffee machine on the fritz?  CCR Commercial are the No.1 coffee machine repairs provider in Perth.
We understand the pressure of the trade having own and operated restaurants and cafe spots in the past.  Losing regular customers can have a lasting impact on your business.  CCR's qualified technicians can have you up and running in no time.
And the great news is, we provide a 24hr/7 day a week service.  Our technicians are specialists in coffee machine repairs, maintenance and servicing.  We fix all makes and models.  With over 30 years in the restaurant repair game, CCR will have you up and running in no time.  And if your repairs are not urgent, you can schedule a time for a full scheduled service.  We also provide regular maintenance programs for many of our customers.
Types of Coffee Machine Repairs
Full internal inspection
Full functional test
Cleaning the coffee grinder brewer
Descaling the boiler
Coffee pouring setup and alignment
So if your customers are missing out on their morning cup of Joe, give Greg a call on 0405 196 403 or use our Log-a-Job page to schedule a coffee machine repairs or service now.