Commercial Dishwasher Repairs
Has your dishwasher broken down mid-service? Need a emergency repair? We are the specialists when it comes to commercial dishwasher repairs & glasswasher repairs in Perth.
Our friendly technicians are located all over Perth meaning quick turnaround times for repairs and less downtime for your business. If an emergency repair is not needed, we also have same day, next day and workshop repairs available.
We Service all types of:
Dishwasher Repairs
Glasswasher Repairs
Potwasher Repairs
Dishwasher Brands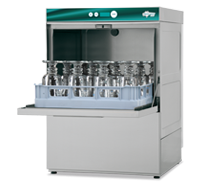 Here are just some of the brands we service: Hobart, Norris, Washtech, Goldstein-Eswood, Winterhalter, Comenda, Classiq, Everpure, Blue Seal, Madison and many more. We carry most parts for repairs in our vans and can source parts and perform repairs for even the most difficult of machines.
If you need Commercial Dishwasher Repairs Perth or Commercial Glasswasher Repairs Perth, call Greg on 0405 196 403 or use our Log-a-Job form now to book your emergency repair.