Commercial Refrigeration Repairs
All Work Guaranteed
24 hr Breakdown Service

Preventative Maintenance

All Work Guaranteed

Servicing All Makes & Models

Trusted Professionals
*Check out our refrigeration repairs perth website.
Servicing all of the Perth Metro
We have many clients who require urgent commercial refrigeration repairs.  T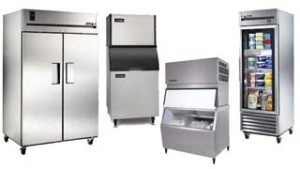 hey are the backbone of day to day operations in many food service businesses.  In the event of failure it can be catastrophic for those businesses.
CCR have recently hired highly skilled refrigeration technicians to help service an increased demand for commercial refrigeration repairs and refrigeration service requests.
That's why we can offer urgent repair services and an affordable price in the Perth metro area with quick response times.  We are also happy to accept enquiries outside of the Metro area for fridge and cool-room repairs.
Commercial Refrigeration Services Perth:
CCR Perth have been involved in the restaurant and catering industry for over 30 years. We understand the pressure of the food services industry which is why commercial  refrigeration repairs has become a large part of our business. We offer the following services to business in Perth:
Freezer and cool-room repairs, service and installation
Custom Design, consultation and installation
Many quality refurbished second hand refrigeration items
Specialist Commercial Catering Repairer
We accept trade In offers on occasion
And just because our experience in the food service industry is second to none, we still do industrial refrigeration repair service for businesses outside of the restaurant and catering scene. We also consult on new installations for large scale industry require air-conditioning for large floor area business. We only stock and use quality equipment that has increases the lifetime of usability of products. We source many of our products from Australian producers and sometimes quality overseas producer.
Our competitive Advantage
We only use the highest quality equipment for our repairs to ensure our customers get the greatest longevity out of their equipment and completely avoid using cheaper overseas components that have high failure rates.  As we have formed many long standing relationships with our clients, we ensure the use of quality refrigeration and cool room parts to ensure durability.
Provides total refrigeration system services to a huge variety of commercial establishments
Holds a refrigeration license accredited by the Australian Refrigeration Council
Extremely reliable 24 Hour Emergency Call-out
Complete and Top-of-the-line commercial and industrial refrigeration repair services
Quality design and installation services for a huge variety of commercial refrigeration equipment
Quality and reliable services for very competitive prices
So if you want the best commercial refrigeration repairs and service in the business call Greg now 0405 196 403. For all service, repair, design and consulting we can help. We are based in our factory in Greenwood (Northern Suburbs) and we service at your premise or alternatively feel free to drop your equipment to us for an estimate on repair work.
A Full list of Products we repair:
Control Systems
Coolroom and Freezers
Commercial Fridges & Freezers
Water Coolers
Ice Machines
Chilled Water Systems
Display Cabinets
Air Handling Units
Glycol Systems
Glass Chillers
Glass Door Fridges and Freezers
Critical Temperature Equipment
Beer Dispensing Systems
Wine Storage Units
Marine Refrigeration
and much more..
Call Greg 0405 1964 03
For more information about CCR click here to go to our home page…