Mining Kitchen Equipment Repairs, Maintenance & Servicing
We are the experts when it comes to kitchen repairs for our mining communities. Many large organisations rarely have the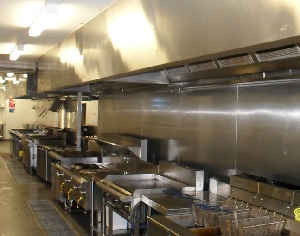 expertise necessary on site for the demands of kitchen equipment repairs. Many of our technicians are certified in many fields allowing us to work in multidisciplinary fields.
Our process for working with new mine sites is:
1. Consultation – The first step will require an onsite inspection of the facilities to diagnose the faulty equipment and make arrangements for spare parts and an agreeable time to make repairs.
2. Planned Repairs – Establishing a time frame to perform necessary works
3. Discussion on Future proofing – With your permission we can look at the operational standpoint of the facilities and discuss potential drawbacks and solutions for key equipment items and provide suggestions about the best way to ensure no down time on site.
4. Organised scheduled preventative maintenance program to ensure everything is in top shape.
We appreciate that due to the remote location of many sites, that a more practical approach is required and that service technicians will be required to wear many hats. Given the difficulty of arranging parts and staff, we prefer to discuss a long term approach to kitchen facility needs and given that we have experience in restaurant management and repairs, we are the ideal organisation to be providing consultation on mine site kitchen operations.
For more information and a free phone consult, CALL Greg on 0405 196 403.