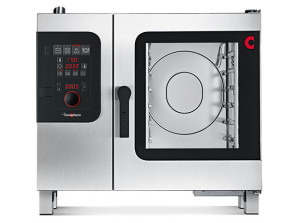 Convotherm make a great range of Restaurant & Catering Combi Oven/Steamers in a range of sizes.
At CCR we have the expertise and knowledge to service and repair your Combi oven.  They represent a substantial investment in kitchen cooking equipment and are costly to replace.
They are quite robust machines, but like all equipment require regular maintenance and servicing.
Should your Convotherm machine require a repair don't hesitate to call us.  We usually have parts on hand to do quick repairs and easy access to more specialized parts should your require them.
Convotherm Repairs & Service Perth
We are Convotherm experts.  Call Greg on 0405 196 403 for your service or repair.